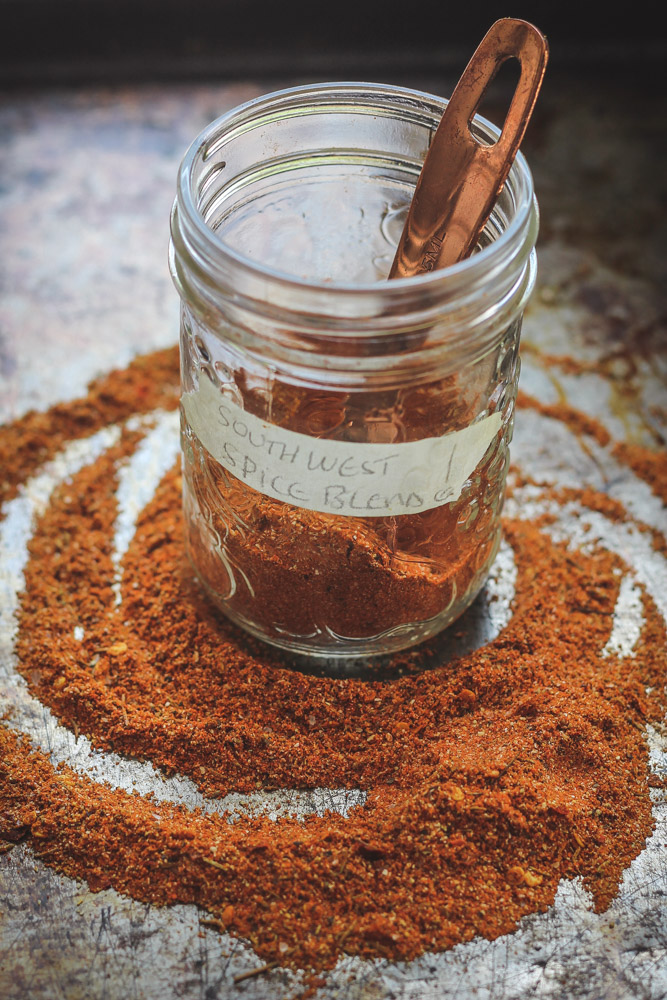 Southwest Inspired Rub
¼ cup Chile powder (I use Ancho)
¼ cup granulated garlic
¼ cup smoked paprika
¼ cup sea salt
2 tbsp ground coriander
2 tbsp ground cumin
2 tbsp fresh ground black pepper
Combine all ingredients in a mixing bowl.

Whisk it up.

Strain out any lumps, break them up with the whisk.

Seal it up in an airtight container and store in a cool dark place.
I have tried this rub on Seafood, Red Meat, Chicken, and Pork. It's a great all purpose rub.