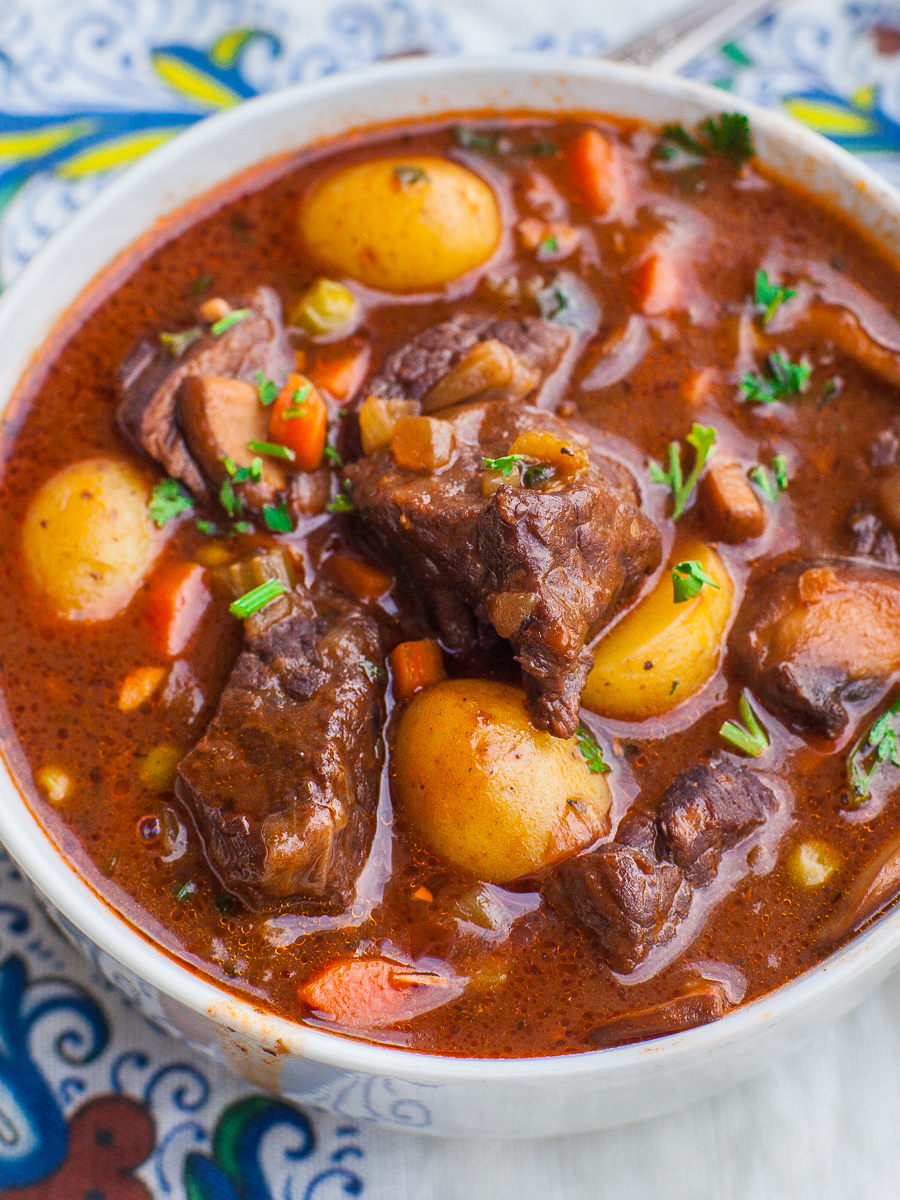 The Best Beef Stew Ever
Large Dutch oven
Large mixing bowl
¼ cup all purpose flour
½ tsp salt
¼ tsp pepper
3 lbs stewing beef
3 tbsp butter
1 tbsp vegetable oil
2 stalks celery, diced
1 onion, diced
2 tbsp tomato paste
1 lbs mini potatoes, quartered
3 carrots, halved and diced (large chunks)
1 fresh thyme
1 fresh parsley
2 bay leaf
3 cup beef broth
½ tsp Worcestershire sauce
¾ cup frozen peas
Preheat oven to 350F.

In a large bowl whisk flour, salt, and pepper together, toss with beef to coat evenly.

Heat 2 tbsp of the butter in the dutch oven over medium heat. Brown the beef in batches, remove from the Dutch oven with a slotted spoon to ensure the juices are left behind

Once all the beef is browned, add the remaining butter to the Dutch oven, add celery and onion, heat over medium heat stirring occasionally until softened.

Return beef and any juices to the Dutch oven. Add potatoes, carrots, thyme, parsley, bay leaves, stir in broth and Worcestershire sauce, then bring to a boil, stirring occasionally, add tomato paste

Cover and braise in the oven for about 45 mins.

Uncover and continue to cook until veggies are tender. Then, stir in peas and cook for an additional 5 minutes.

Skim any fat from the surface of the stew, remove any thyme sprigs and bay leaves.

Let sit for 10 minutes before serving.